Lawyers Play An Intricate Role In Workers Comp Cases
A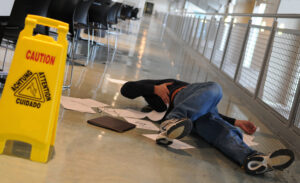 workers compensation lawyer  has witnessed firsthand the impact work-related accidents can have on victims. These accidents can send victims and their families reeling; sometimes, their livelihoods may be at stake. There is a multitude of injuries victims may experience. While some may be able to fully recover from injuries and return to work, in other cases, they may experience injuries so significant that their disabilities impact their ability to live the life they once did. Unfortunately, some victims may experience complications, and one of the most dreaded is receiving a claim denial from the insurance company. Properly preparing for a consultation with a lawyer from Hurwitz, Whitcher & Molloy, LLP can allow our team to provide an accurate review of the case and determine the appropriate steps forward. 
Common Work-Related Injuries
While some people may experience everyday stressors of work-life, others may face far more real problems. While on the job, injuries can happen in nearly any setting; however, in some occupations, workers may be more at risk for experiencing an injury. Hazardous professions that put workers at more significant risk are: construction workers, loggers, agricultural workers, truck drivers, sanitation workers, roofers, and law enforcement officers, to name a few. Injuries can range from minor to severe, but some may require medical treatment, which will be vital to ensuring the best recovery possible. Our NY workers compensation lawyer shares that some of the most common types of injuries from work-related accidents include:
Lacerations

Burns

Broken Bones

Soft Tissue Injuries

Spinal Cord Injuries

Overexertion

Repetitive Stress Injuries

Head Injuries 

+More
Injuries can result in significant downtime and miss time away from work. As a result, the victim may be unable to earn a living. When coupled with medical expenses, victims may be financially impacted and unable to make ends meet. 
When to Contact a Lawyer
When injuries have been sustained at work, victims may be unsure whether they should contact a lawyer. While many victims may be deterred by the cost associated with legal representation, many lawyers work on a contingency fee basis, meaning they don't get paid unless they believe they can win. Consultations are advantageous for injured workers to understand their cases and the path forward. Despite this, some may not move forward with legal representation, but if you experience any of the following, a lawyer is essential to navigating these complications:
Your claim was denied

You believe you have a third-party claim

You cannot continue working

Your injuries leave you permanently disabled

You experienced a job loss or retaliation as a result

Your employer denies the claim

Your company has not submitted the claim to the insurance company

Benefits did not cover your wages and medical expenses
Contacting a lawyer begins when victims take the time to research experienced area lawyers carefully. Taking the time to find the right lawyer can play a significant role in how a case moves forward. Once a victim has narrowed down their options, they should take advantage of the complimentary consultation offered by many workers comp lawyers. Consultations are advantageous for injured workers to gain insight into their cases. Victims should carefully prepare for these meetings because time will be limited, and they will want to ensure they receive the answers to their many questions. By scheduling a consultation at your earliest convenience, you can learn more about the services Hurwitz, Whitcher & Molloy, LLP provides.