Marietta Pedestrian Accident Lawyer
Pedestrian Accident Lawyer Marietta, GA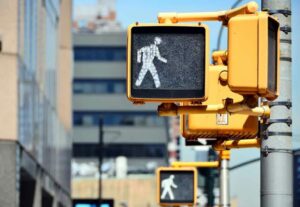 Pedestrian accidents can cause injuries that require extensive medical care and can prevent you from being able to work, which means missing out on income; a pedestrian accident lawyer Marietta, GA can help you by doing the following: handling your case from start to finish, ensuring the insurance company takes you seriously, and negotiating with them on your behalf until they're willing to settle fairly, so you don't have to take out loans or put your life on hold while you're unable to work as a result of your injuries. Here are some steps your lawyer will take during this process after you contact one at Johnson & Alday, LLC.
Initial Consultation
If you or a loved one have been involved in a pedestrian accident, the first step is to consult with an experienced pedestrian accident lawyer. An attorney will review the facts of your case and advise you on the best course of action. The consultation will include asking questions about what happened before, during, and after the incident as well as gathering details such as where it occurred, who was there at the time, what witnesses saw or heard, etc.
Collect Evidence
After you've been injured in a pedestrian accident, you may be wondering what to do next. One of the most important things you can do is to hire an experienced pedestrian accident lawyer. Your attorney will work with you to collect evidence and build a strong case to help you get the compensation you deserve. There are two main types of evidence that your attorney will look for: physical and testimonial. Physical evidence includes pictures, photographs, medical records, receipts, witness statements, reports from investigators or law enforcement officers – anything that can prove how the incident occurred or identify who was responsible for your injuries. Testimonial evidence includes witness testimony that either confirms your story or sheds light on what happened during the incident.
File Paperwork
If you or a loved one have been involved in a pedestrian accident, it is important to know that you have the right to seek legal counsel. A pedestrian accident lawyer will be able to help you file all the necessary paperwork and represent you in court. The attorney will also work with the insurance company to make sure you receive the full compensation you are entitled to. If the case goes to trial, the pedestrian accident lawyer will be there to present your case and help you win.
Represent Your Case
If you have been hit by a car while walking, you may be feeling a range of emotions: anger, betrayal, fear, and confusion. You may also be worried about your future and how this accident will impact your life. An experienced Marietta pedestrian accident lawyer can help you get the compensation you deserve and protect your rights. Here's how to know if you need an attorney to represent your case:
If you were injured in the crash, talk to a personal injury attorney as soon as possible to learn more about what they can do for you.
If someone else was at fault for the crash and has insurance coverage, talk to an attorney to make sure that their insurance company is treating them fairly.
If there is no evidence that anyone was at fault for the crash but there is evidence that something could have prevented it (such as lighting or signage), then talk to an attorney about making sure that safety standards are enforced so that others don't experience similar harm in the future.
How to Prevent Getting Into a Pedestrian Accident
Walking is an eco-friendly and healthy way to get to different places. However, as a pedestrian accident lawyer Marietta, GA residents trust can confirm, without the proper precautions, pedestrians are in danger of getting hit by vehicles and suffering serious injuries, such as broken bones, head injuries and spinal cord injuries. If you often walk as a mode of transportation, it is important to follow certain safety tips.
Walk on the sidewalks.

Sidewalks were created for a reason, so you should use them as a pedestrian. Doing so can put you out of the traffic's way. If there is no sidewalk to walk on, you should walk facing traffic and remain as far away from the road as you can.
Wear bright clothes.

Sometimes motorists don't notice pedestrians. That is why it is important to wear bright clothes, especially if you plan on walking at night. Bright colors, like orange, yellow and white, can make you more visible to motorists. You may also consider wearing a reflector vest if you walk at night.
Know when to cross.

As a pedestrian, it is always best to cross the street at a crosswalk, as it can provide more protections, like flashing lights. However, if there is no marked crosswalk, you should at least cross at an intersection. As a Marietta pedestrian accident lawyer can attest, crossing in the middle of the street is riskier.
Be aware of your surroundings.

It is critical for pedestrians to be aware of their surroundings at all times, whether they are crossing the street or walking in a parking lot. If they remain attentive, they will be less likely to be hit by a vehicle.
Do not give into distractions.

Just like motorists, pedestrians should avoid distractions. If you text on your smartphone or listen to music while you cross the street, for example, you have a bigger risk of getting hit. The fewer distractions you have, the less likely you are to get into an accident.
Avoid alcohol and drugs.

Consuming alcohol or doing drugs can be just as dangerous for pedestrians as it is for motorists. If you are under the influence of alcohol or drugs, it can lower your judgment and reaction time. You may be more likely to take chances crossing the street that you would not otherwise take if you were not on alcohol or drugs.
May eye contact with motorists.

As mentioned above, motorists may not always be looking out for pedestrians. As such, it is wise to always make eye contact with motorists before attempting to cross the street. If they see you, they will be less likely to hit you.
Obey traffic laws.

If you obey all the traffic laws, you will be less likely to get into an accident with a vehicle. For example, do not cross the street at a red light, even if you do not see any vehicles approaching.
Contact a Marietta pedestrian accident lawyer today at Johnson & Alday, LLC for help with your case if you or a loved one has been in an accident.
The Three Main Types of Compensation Available 
Following a pedestrian accident, you might be entitled to three primary types of compensation: 
1. Economic Damages 
Economic damages refer to expenses that carry a more objective dollar amount. While sometimes estimation and subjective factors can play a role, typically, you and your attorney can precisely calculate these damages. Some examples are: 
Medical Expenses 
You may have extensive medical expenses after a pedestrian accident. A settlement or court award may help with the following: 
Hospital stays (including visits to the ER)

Surgeries 

Prescriptions 

Rehabilitation, including physical therapy 

Medical equipment

Adjustments to your home or apartment due to medical needs, like installing a ramp for a wheelchair
Job-related Expenses 
Besides medical needs, you'll have plenty of other needs, like paying rent and buying groceries. Most people work to pay for these needs, but an injury can leave you unable to. You may receive compensation that makes up for at least part of your lost wages. You can also receive compensation for job rehabilitation or long-term disability benefits. 
Wrongful Death 
Unfortunately, sometimes an accident will claim a victim's life, either the moment it happens or later on. Your loved ones can receive wrongful death-related compensation, including: 
Medical expenses:

Many pedestrians don't die the moment they get hit by a vehicle. Instead, they may die later on in the hospital. Additionally, they can die weeks or even months later while doctors try to save them. During this time, their family can face huge medical bills. 
Funeral expenses:

While funerals provide closure for families, they often aren't cheap. Many expenses include buying a coffin, and a tombstone, renting a place to hold the funeral, providing food, etc. These costs quickly add up. 
Death benefits:

Sometimes, a victim might be the family's primary or only "breadwinner". Them being gone can leave a huge financial hole in their family's life. However, their family can receive death benefits and even extra compensation from the other party to compensate for this financial burden. 
2. Non-Economic Damages 
Non-economic damages refer to "damages" that can't easily be calculated. While factors like medical bills and lost wages typically have an exact dollar figure, the same can't be said for issues like: 
Pain and suffering 

Emotional distress, including the development of PTSD 

Overall reduced quality of life 

Inability to maintain relationships 

Loss of or reduced sexual interest 

Temporary or permanent disfigurements 

Reduced earning power 

Blow to one's reputation 
While this isn't an exact dollar figure, an attorney can use similar cases to help determine the amount of compensation you should receive. 
3. Punitive Damages 
By design, economic and non-economic is meant to make a victim feel "whole and complete." Punitive damages, however, are used to punish the other party. Sometimes, punitive damages may even deter similar parties' actions. Usually, these damages are awarded when the other party engages in egregious or malicious negligence. While punitive damages are far rarer, they do sometimes get awarded to a victim, and a Marietta, GA pedestrian accident lawyer can determine if you qualify for them.