We Help Get Our Clients Back On Track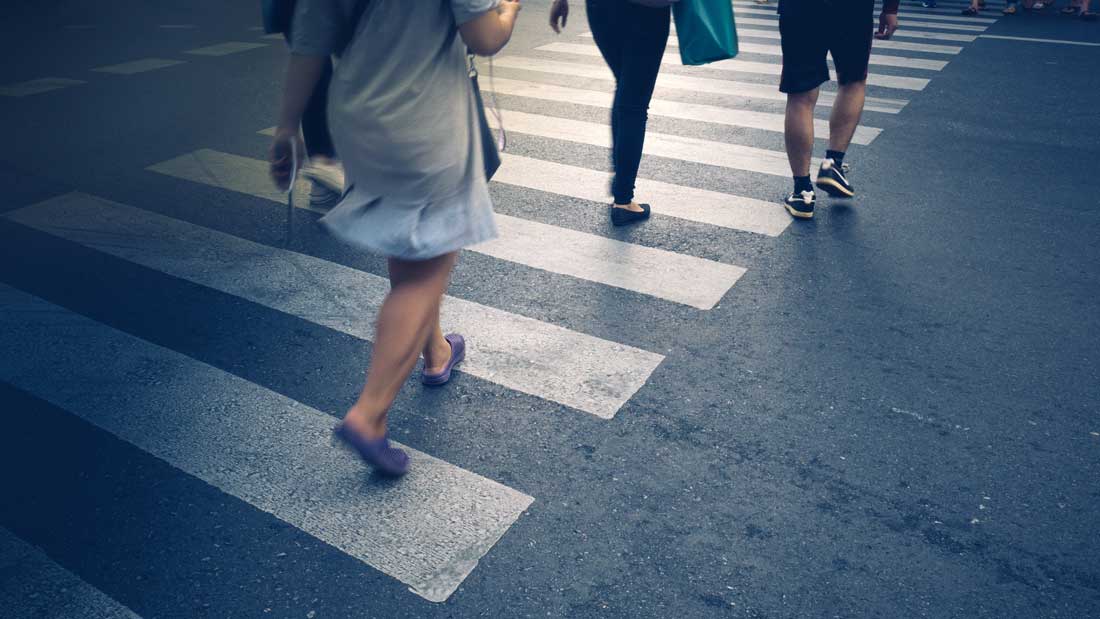 Common Sense

If you are a pedestrian, always make sure to use crosswalks and watch where you are going before stepping into the roadway. Always make sure you're paying attention to traffic lights, crosswalk signs, and any traffic around. This will help keep you safe.

Crosswalks

While you should always cross the street in a crosswalk if one is nearby, sometimes there simply isn't one. Georgia law does have some specific provisions about negligence with respect to a pedestrian outside of a crosswalk, but every driver still has to exercise care for everyone while he or she is driving. Just because you weren't in a crosswalk doesn't mean you can't recover.

Your Own Insurance

If you have uninsured or underinsured motorist coverage or medical payments coverage, you can still make a claim even though you weren't in a car. You've paid premiums for these coverages for years—use it.

What To Do After The Impact

The most important thing is to make sure you are out of the roadway and any injuries are being tended to.  But if able, identifying witnesses to the collision can be even more crucial in these cases than in "vehicle-to-vehicle" wrecks. It is important to find witnesses who can speak without bias about what actually happened to you—not just how the collision happened, but how you were doing immediately after.
Georgia Car Accident FAQs
Your Marietta, GA pedestrian accident attorneys can help you get the compensation you deserve. Here are a few FAQs to help you navigate your case:
What Steps Should I Take If I've Been Hit By A Vehicle As A Pedestrian?
The immediate aftermath of a pedestrian accident is critical. Ensure your safety first and then seek medical attention, even if you believe your injuries are minor. Documentation is essential; obtain a copy of the police report, take photographs of the scene if possible, and collect contact information from witnesses. Before speaking to insurance companies, it's advisable to consult with qualified pedestrian accident attorneys who can help protect your rights and guide you through the legal process.
How Can An Attorney Help After A Pedestrian Accident?
After a pedestrian accident, a lawyer can be instrumental in helping you navigate the complexities of insurance claims and potential legal action. Our attorneys can manage all communications with the insurance companies, investigate the accident to establish liability, and help document your injuries and other damages. We aim to ensure that you receive the full compensation you deserve for medical bills, lost wages, and pain and suffering.
What Are Common Causes Of Pedestrian Accidents?
Common causes of pedestrian accidents include distracted driving, failing to yield at crosswalks, speeding, and driving under the influence of alcohol or drugs. Our pedestrian accident specialists often see cases where drivers' negligence leads to serious injuries for pedestrians. Understanding the causes is vital for a successful claim, as we must prove the driver's fault to secure compensation for our clients.
What Compensation Can I Recover In A Pedestrian Accident Case?
The compensation in a pedestrian accident case can cover various damages, including medical expenses, rehabilitation costs, lost income, loss of earning capacity, pain, suffering, and emotional distress. In the tragic case of a fatality, the family may seek wrongful death damages. Each case is unique, so we work closely with our clients to assess their specific losses and fight for the maximum compensation available.
How Long Do I Have To File A Pedestrian Accident Claim?
In Marietta, GA, the statute of limitations for personal injury claims, including pedestrian accidents, is generally two years from the date of the accident. To avoid missing this deadline, which could prevent you from recovering any compensation, contacting an attorney as soon as possible after your accident is crucial.
At Johnson & Alday, LLC, we know how life-altering a pedestrian accident can be. That's why we are committed to providing the residents of Marietta with the dedicated legal representation they need. Our team is here to answer your questions, ease the burden of legal stresses, and ensure your rights are fully exercised.
If you or a loved one has been involved in a pedestrian accident, don't hesitate to reach out to us. We're here to offer the support and legal expertise you need to secure the compensation you're entitled to and get back on your feet. Contact us today, and see how our Marietta pedestrian accident attorneys can help.