Marietta Car Accident Lawyer
Car Accident Lawyer Marietta, GA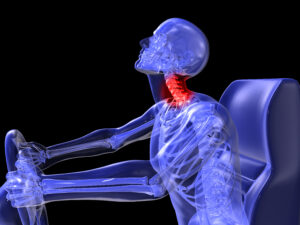 If you have been in an accident, discuss your situation with a reliable car accident lawyer Marietta, GA injury victims and their families can rely on. At Johnson & Alday, LLC we have a proven record of success in helping those who have been injured in car accidents to recover the compensation they need and deserve. With nearly 40 years combined experience in personal injury and workers compensation law, our team is well prepared to advocate for you throughout every step of the process. 
Car Accident Claims
Auto accidents can be devastating events that can result in serious injury and damage to your personal property. Our team has the knowledge and experience to advocate for you in court so you can obtain the compensation you need to get back on track. We know how to stand up to insurance companies when they try to get you to settle for an amount that is far lower than what you need and deserve after your accident. Our lawyers will stand up to the involved insurance companies and make them well aware that you are not willing to settle for less than what you deserve. 
Compensatory Damages for Car Accidents
Our team can help you pursue compensation following a car accident where you sustained an injury or incurred damages to personal property, such as your car. Regardless of the level of seriousness, a car accident can have a serious impact on your life and overall well being. Compensatory damages are intended to help make the expenses associated with your recovery less financially impactful. Our Marietta car accident lawyer can help you pursue compensation for what you have already been billed for and future expenses, such as physical therapy for injuries you sustained as a result of the accident.
Compensatory damages may be referred to as "economic" or "noneconomic." Economic damages are physical quantifiable damages.
Common Examples of Economic Damages
Medical expenses – past or future

Lost wages and anticipated lost wages

In-home care services

Rehabilitation

Property damages

Out-of-pocket expenses

Lost earning capacity
Other medical expenses that compensation can be collected for:
Chronic physical health issues

Chronic mental health issues

Surgeries

Future treatments
Noneconomic Damages
Noneconomic damages pertain to less tangible or emotional conditions such as pain and suffering that are a result of the accident. Additionally, in the event of a wrongful death, or incapacitation that renders the victim unable to take legal action, a spouse may also be eligible to fight for compensation for personal injury damages sustained as a result of the car accident. Examples of noneconomic damages include but are not limited to:
Emotional anguish

Loss of enjoyment of activities

Worsening of prior injuries

Pain & suffering
Contact Johnson & Alday, LLC
If you were recently injured in a car accident and suspect that negligent conduct on the behalf of the other driver led to your injury or damage to personal property, contact a car accident lawyer in Marietta, GA from Johnson & Alday, LLC today to speak with a qualified member of our team.