Attorney Bobby Johnson's Band To Play At Taste of Marietta
Spring is finally here and so are the many outdoor festivals. This year's Taste of Marietta will be held on the Square on April 29th. Attorney Bobby Johnson was recently asked to talk about how he got involved with Attractive Nuisance, a regular on the main stage at Taste of Marietta. Below are a few snippets of what he had to say about being a lawyer with soul.
Question: Do you have any personal thoughts or feelings about how lawyers are portrayed in the media?
Bobby: Lawyers get a bad rap sometimes in the media. We're constantly being seen as greedy litigants who don't care about our clients. That could not be further from the truth. I became a lawyer because I wanted to help people and protect their rights from those who would do them harm. I saw first-hand how important it is to have a lawyer on your side after I watched a close friend of mine go through a tough battle to get his workers' compensation benefits. I promised myself that I would do whatever I could to help people like him get the compensation they deserve.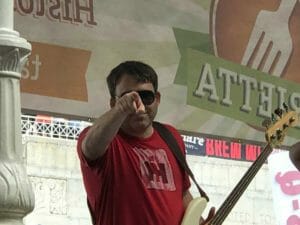 Question: So how does someone so serious about protecting people's rights find time to play in two bands?
Bobby: It's pretty simple. I take the work I do for my clients very seriously, but I don't take myself too seriously. I've lived in Cobb County for over 26 years. Its where I live, work and play. I can be the bulldog my clients need me to be when I litigate their cases and I can be the husband and father that my family needs me to be. I've always loved music. I enjoy seeing the people in my community come together to have a good time.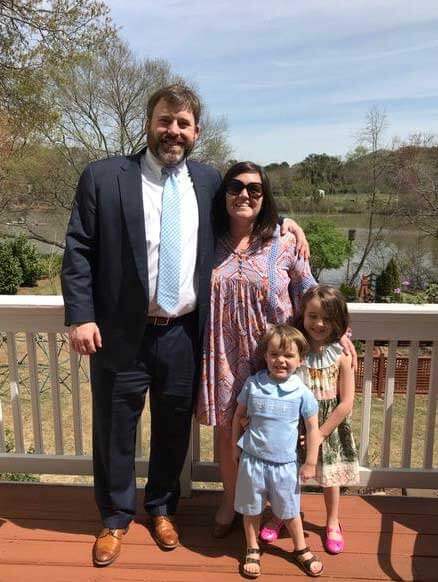 Question: How did Attractive Nuisance come about?
Bobby: In 2015, Attractive Nuisance was formed specifically to participate in the Cobb County Bar Association's Justice Jam.  The band features State Rep Bert Reeves on vocals, acoustic guitar and keys; dueling lead guitars from David Garner (who also sings some too) and David Willingham; bass guitar and vocals by me and Alan Levine plays the drums.  We are all local attorneys and Cobb County residents.  We have had the pleasure of playing Taste of Marietta for 3 years now. 

Question: What time can we expect to see Attractive Nuisance at this year's Taste of Marietta?
Bobby: We are set to hit the main stage around 1:15 p.m. My family will be out in the crowd singing along. We're looking forward to seeing everyone at Taste of Marietta!