Trial Success: $479K Jury Verdict for Alday and Eichelzer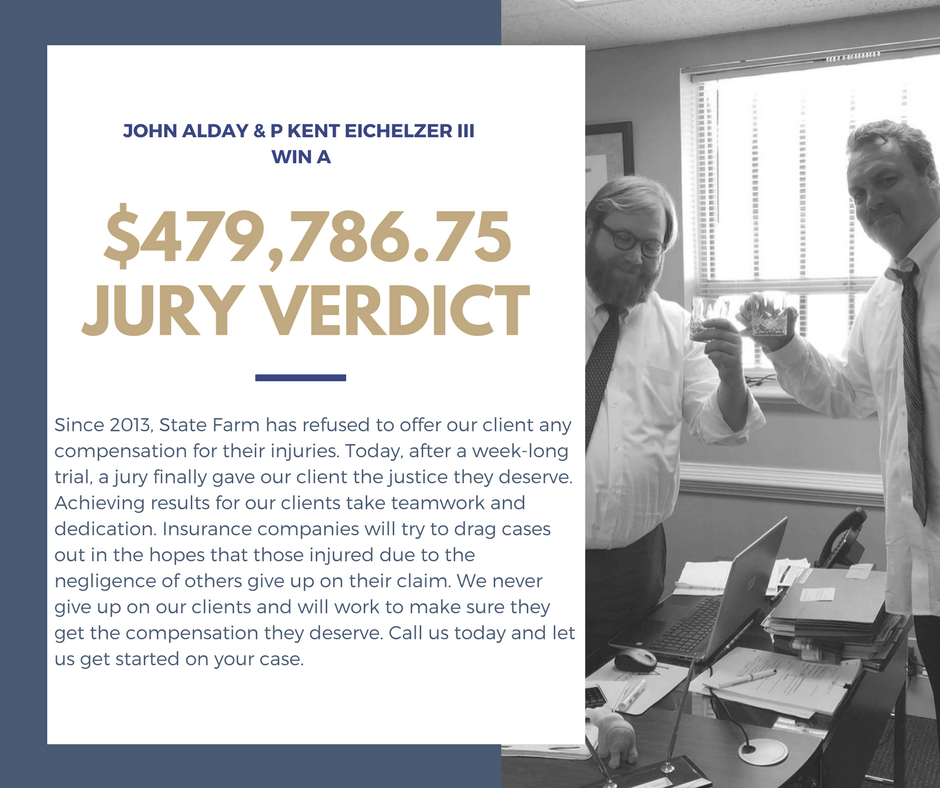 Our client was 15 at the time of the wreck. He was crossing the street in an unmarked crosswalk (at an intersection) around 9 p.m. in August 2012 when he was struck by the defendant. The wreck left him with a broken femur. After spending a week in the hospital, our client had $100,000 in medical bills. Even with all he faced, our client made a remarkable recovery and played varsity basketball after the collision.
As is often the case, the insurance company did not want to compensate him for his injuries. The reckless driver in this case was a State Farm insured and only had a $25,000 liability policy. State Farm refused to offer our client anything for his injuries. Their in-house counsel defended this case on liability. The reckless defendant-driver testified it was pitch black and our client darted out in front of her so that there was nothing she could do to avoid the collision. An independent witness corroborated the defendant's account and said our client darted out.
As experienced attorneys, we presented testimony that our client checked both ways before he left the side of the road and it was clear before he left. Our client had traveled for around 46 feet into the roadway before the impact occurred. We presented evidence from multiple witnesses that it was twilight/dusk and there are multiple establishments at the intersection. Effectively, we showed that it was well-lit, our client had control of the intersection, and the defendant had plenty of time to see him.
State Farm never made an offer on the case. We prepared this case for trial in Cobb Superior before Judge Flournoy. The jury deliberated for around 7 or 8 hours over two days before returning a verdict of $479K.  Needless to say, our client is very pleased with this result.