Why Wrongful Death Cases Are So Complex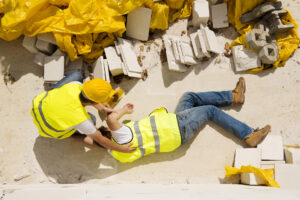 No one wants to imagine that their life will end early, especially in an accident that was the fault of another person. When we lose a loved one that was taken too soon, we can be left feeling devastated and angry about how things could have been different but aren't. Wrongful death cases are complex because surviving family members are in the midst of grief as they pursue restitution for their loved one lost. It often takes a dedicated legal team to handle a wrongful death case while understanding how deep and emotional it can be for the family members left behind. 
As a wrongful death lawyer from Ward & Ward Law Firm explains, if you lost your relative due to an accident such as the following, and someone was responsible, then now is the time to take action for your loved one.
Car Accidents
Every day, millions of people get into their car to pick up groceries, go to work, run errands, or go on road trips. And with all these people on the road at the same time, there is always a chance that a driver or two is not paying enough attention to the road as they should be, which more often than not becomes a serious accident. A driver that did not obey the laws that they were required to follow and caused a fatal accident to occur can be held responsible for a victim's death through the surviving family filing a wrongful death lawsuit.
Workplace Accidents
Many of us have worked in environments that are unsafe, as employers may not provide the workspace or safety equipment that their employees need to perform duties safely. Employers are bound by law to keep their premises reasonably safe for workers, and any negligence or recklessness committed on their behalf which led to a fatality can result in a wrongful death lawsuit being filed by the surviving family. One of the most common examples of workplaces that tend to have more injury than others is in construction. If you lost a loved one because of a construction accident or other workplace incident, now is a time to speak up on their behalf.
Medical Malpractice
Medical professionals have to consistently provide a certain level of care when treating patients, so if a patient is fatally injured because of a doctor's mistake, then a wrongful death lawsuit may ensue.  Examples of ways that a doctor may make a mistake which led to a patient's death include prescribing the wrong medication dosage or type, surgery or other procedure error, lack of informed consent, failing to notice a possible drug interaction, misdiagnosis, and delayed diagnosis. If you suspect that a doctor made a mistake in regards to your loved one's care, then you may have reason to file a wrongful death lawsuit. 
There are many more instances than what is listed above that may constitute filing a wrongful death lawsuit, such as a slip and fall, product defect, premises accident, assault and battery, accidental poisoning, drowning or boating accident, aviation accident, commercial truck accident, motorcycle accident, and more. Surviving loved ones are encouraged to learn more about their legal options if they suspect wrongful death was a factor in their relative being taken too soon.