Six Strings For A Cure – Thank You To Our Latest Sponsor State Rep. Bert Reeves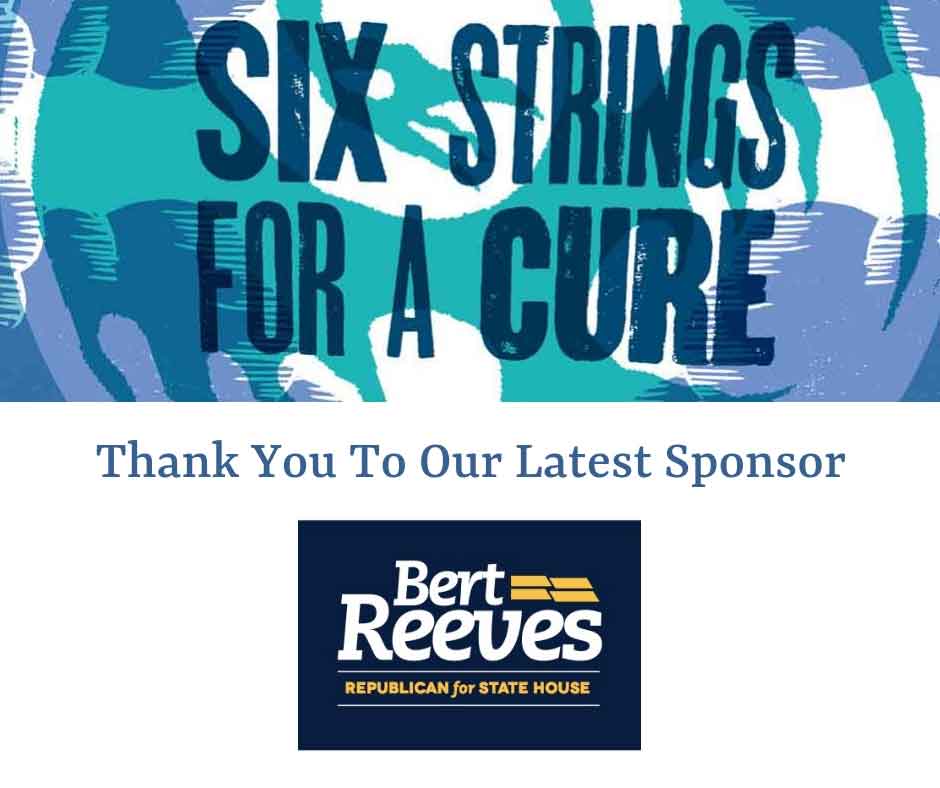 Johnson & Alday want to thank our latest sponsor, State Representative Bert Reeves, for helping to make Six Strings For A Cure possible. There is still time to become a sponsor of this amazing event. Click here for more details.
Proceeds from Six Strings For A Cure will go to The American Cancer Society. The American Cancer Society is a qualified 501(c)(3) tax-exempt organization and donations are tax-deductible to the full extent of the law. A receipt of your total tax-deductible donation will be sent following the concert.