Marietta Workers Compensation Lawyer
Workers Compensation Lawyer Marietta, GA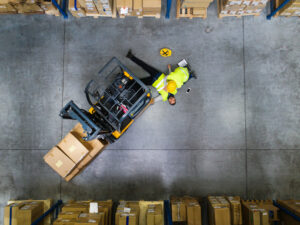 If you were injured in an accident at work, it may be in your best interest to discuss your situation with a reliable workers compensation lawyer Marietta, GA injury victims and their families can rely on. At Johnson & Alday, LLC we have a proven record of success in helping those who have been injured at work obtain the workers' compensation they need and deserve. With nearly 40 years combined experience in personal injury and workers compensation law, our lawyers are well prepared to advocate for you throughout every step of the workers' compensation process in order to get the financial assistance you need to recover from your injuries.
Firsthand Workers' Compensation Experience
Marietta workers' compensation lawyer Bobby Johnson has represented both employers and insurers in workers compensation claims in various capacities. Additionally for the past seven years, he has represented injured workers. Mr. Johnson has first hand experience with the workers' compensation process, having undergone the process twice himself prior to becoming a lawyer. 
When you work with our Marietta workers compensation lawyer, Bobby Johnson, you will benefit from his first hand experience. His past personal experience in facing supervisors after being injured enables him to more closely empathize with workers who have been injured in their place of work. He understands the difficulties an injured worker faces and the importance of knowing your rights. 
Fundamental Workers' Compensation Rights
Treatment Physician
After sustaining an injury while on the job, you have the right to select your treating physician from your employer's posted panel of physicians. 
Income Benefits
If your doctor takes you out of work to heal from your injuries, know that you do have the right to income benefits. 
Compensation For Your Injuries
After an injury sustained while on the job, you have the right to compensation for your work injury.
Employer-Paid Treatment
In the event that you are injured while at work, know that you do have the right to medical treatment that is paid for by your employer. 
Experienced Workers Compensation Advocates
After sustaining an injury at work, having an experienced lawyer to advocate for you is invaluable. We will work to inform you of your rights and make you aware of the various legal hurdles that we must overcome in order to get the treatment and compensation needed to recover. Contact us today to speak with an experienced and qualified lawyer who can clear up any uncertainties you have about your case.
Contact Us Today
If you were recently injured in a truck accident and suspect that negligent conduct on the behalf of the other driver led to your injury or damage to personal property, contact a truck accident lawyer in Marietta, GA from Johnson & Alday, LLC today to speak with a qualified member of our team. We will stand by you and your family throughout every step of the process, serving as your advocate, and fight to obtain compensation you need to recover after the accident. We look forward to speaking with you.